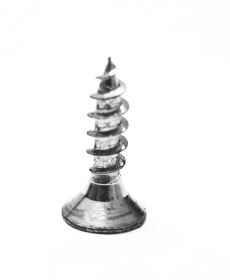 ADMET recently worked with a South East Asian medical device manufacturer that needed to conduct quality control tests on small metal screws used in dental applications. The company was looking for a system that could test the screws according to ASTM F543, a testing standard designed to check for product uniformity.
Many ADMET customers had used our systems to test to this standard before, so our applications engineers knew what system was likely to be the best choice for this application. We received sample screws from the company and simulated a set of tests following ASTM F543. These tests allow us to verify which system is capable of meeting all of the customer's requirements.
Our applications engineers recommended the eXpert 81T, a vertical standing, single column, electromechanical torsion tester. The system features a compact and low maintenance design that is perfect for laboratory, product development and quality control environments. The systems adjustable crosshead, easily removable grips, and wide range of testing speeds/loads provided the company with the flexibility to perform a variety of torsion tests beyond ASTM F543.
The system was paired with MTESTQuattro, our most advanced PC-based testing controller. MTESTQuattro comes with a large, continuously updated, library of testing profiles including ASTM F543. Simply chose your test (e.g. ASTM F543) from a drop down menu, enter your specimen dimensions and reporting/charting requirements, and run the test. Creating custom test profiles requires just a few easy steps.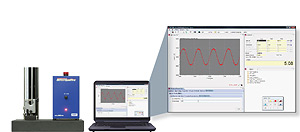 eXpert 81T Torsion Tester (left) MTESTQuattro Software Controller (right)